Relentless by Tim Grover (BOOK REVIEW AND SUMMARY)
INTRODUCTION
Relentless is the first book by Tim Grover, trainer to some of the greatest athletes of all time. I found this book to be original and insightful, and so decided to give a chapter by chapter summary as well as my honest opinion of the book. Hopefully, this article will give you a better idea of whether this book is worth your time and money.
WHAT I THOUGHT OF THE BOOK
I've got a lot of time for Tim Grover's writing. Anyone can write a book about success, but here is a man who has helped some of the greatest athletes of our time achieve greatness over and over again. His take on what it takes to stand out carries real weight in my eyes. The book is one of my all-time favourites of the genre and is something that I have found myself going back to since I first read it 2 years ago.
CHAPTER BY CHAPTER SUMMARY
Throughout the book, Grover refers to three kinds of competitors.
Coolers- Good
Closers- Great
Cleaners- Unstoppable
To become a cleaner should be the goal of every serious competitor. What are the mindsets and behaviour patterns that distinguish the absolute GOATS of a field from the solid role players who never achieve real greatness? This is really the question that this book answers.
DON'T THINK
"You already know what you have to do, and you know how to do it. What's stopping you?"
Everything you need to be great is already inside you. You have your ambitions and desires, and your potential is truly unlimited. It's time, then, to stop listening to what everybody else says about you and your dreams. Let them judge you by your results and nothing else. It's none of anyone's business how you will get where you are going. 
If you are relentless, there is no halfway. No, maybe. Decide what you are going to do, then go and do it. Commit, act, succeed, repeat. It's truly that simple. Stop overthinking. 
Being relentless means demanding more out of yourself than anyone else could demand of you. If you are really going to be one of the greats in your field, you cannot simply be content with "good enough". You need to find an extra gear.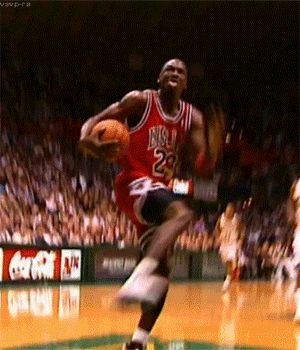 Check out Relentless on Amazon
THE CLEANER YOU ARE, THE DIRTIER YOU GET
"In order to have what you really want, you must first be who you really are"
Being great is not about brains or wealth. It is about the relentless, instinctive drive to do whatever it takes to be victorious. Cleaners do not focus on talent. Cleaners focus on taking charge and taking responsibility for every situation they are involved in. They work out what needs to be done, and they make sure it gets done. 
WHEN YOU'RE A CLEANER…
YOU KEEP PUSHING YOURSELF HARDER WHEN EVERYONE ELSE HAS HAD ENOUGH
"You have to get comfortable, being uncomfortable. Any time you think you cant, you have to do it anyway"
You control your body, it does not control you. When you are tired and stressed and you've had enough, shut it out. Take charge. Finish the job with the same intensity that you started with. Keep pushing yourself beyond where you have previously been.
Grover makes a good point: If you continue to do what you always do, you are going to keep getting the same result. 
"When Kobe suffered a broken nose and a concussion in the all-star game, he was insistent on playing in the Lakers next game. Why? He had to know how his body would respond to the trauma."
Few people know what they're truly able to accomplish.
YOU GET INTO THE ZONE, SHUT OUT EVERYTHING ELSE, AND CONTROL THE UNCONTROLLABLE
The zone is a state of calm, intense focus. You're not hyping up yourself or those around you. You are 100% focused on the job at hand. Laser focus. 
Grover talks about how you can only really enter the zone when you have completely let go and are fully authentic. No pretence or inhibitions. A cleaner in the zone is unstoppable and a sight to behold.
Thing is, it is exhausting to get and stay at that level of intensity. Most people dont get into that state of pure animal instinct, and those that do often lose touch with that side of themself for 1 reason or another. But as one of Michael Jordan's old coaches, Roy Williams famously said of him on The Last Dance:
"When I think of Michael Jordan I think of 3 years of watching that youngster get better and better and better. Michael Jordan was the only player that could ever turn it on and off. And He never Fricking turned it off"
check out this brilliant breakdown of Relentless by the author Tim Grover:
YOU KNOW EXACTLY WHO YOU ARE
"A cooler thinks about what he's supposed to think about. A closer thinks, analyses and eventually, he acts. A cleaner doesn't think at all. He just knows."
We are all born relentless and taught to relent. Born Bad, and taught to be good. 
Grover says that most people live their lives like lions in captivity. In the wild, you would run around and hunt and fight and kill. You aren't misbehaving, you are being who you are. In captivity, you are tame and gentle, and numb. 
Where is that authentic killer instinct? It's not like it's gone anywhere. It has just been pushed so far down by outside factors that it is almost no longer visible.
To get in the zone, you must be fully authentic. To be fully authentic, you must know exactly what you are. 
From there, stop thinking. Work on instinct. Trust yourself. Get in the zone and get yours. 
Check out Relentless on amazon
YOU HAVE A DARK SIDE THAT REFUSES TO BE TAUGHT TO BE GOOD
"Deep inside you, there is an undeniable force driving your actions. The part of you that refuses to be ordinary. The piece of you that stays raw, and untamed. Not just instinct, but killer instinct. The kind you keep in the dark, where you crave things you dont talk about. And you dont care how it comes across to others because you know this is who you are. And you wouldn't change if you could."
Your dark side is your key to getting in the zone and realising your full potential. We all have a dark side, and pretending it's not there does you no favours. 
Your dark side is your 1 true escape. No one is all good and completely reasonable, and you will have to put a lot of time and energy into convincing people around you that you are that way. Stop it. Be who you are. Stop apologizing. Stop thinking. Want what you really want. Go and get it. 
I think this might be my favourite chapter of the whole book, and I'm sure it will resonate with a lot of ambitious people out there. 
YOU'RE NOT INTIMIDATED BY PRESSURE. YOU THRIVE ON IT
"Stress is just pressure you refuse to deal with"
You need pressure to grow. It tests you. It pushes you and exposes your weaknesses. Pressure is a privilege. 
A hallmark of a cleaner is that they thrive on pressure. They enjoy the pressure. They recognise its benefit. Pushing to overcome challenges and grinding for wins is not an exception for elite performers. It is day to day. 
Grover talks about how Michael Jordans legendary trash talking was more for Michael himself than it was for the other guy. He was ratcheting up the pressure that was on him to dominate because he knew that he could thrive under pressure. 
You cant be relentless if you cant deal with discomfort. And you cant be unstoppable if you only deal with pressure when you have no choice. Embrace it, recognise what it will do for you and learn to be at home under pressure.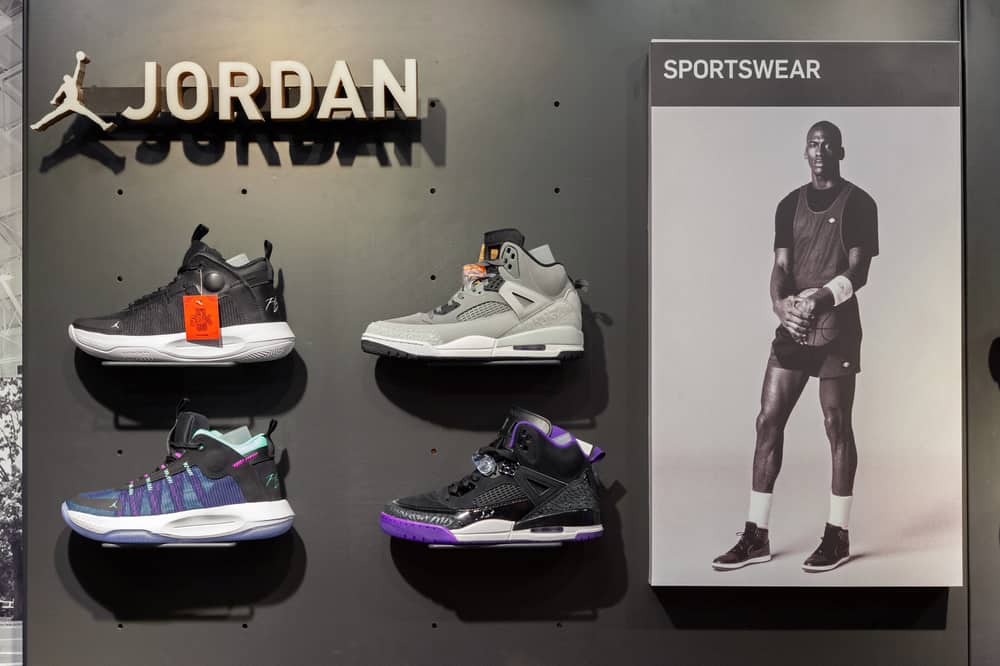 WHEN EVERYONE IS HITTING THE "IN CASE OF EMERGENCY" BUTTON, THEY'RE ALL LOOKING FOR YOU
"A cooler waits for you to tell him the plan.  A closer works on the plan studies it, memorises it, and knows exactly what he has to do. A cleaner doesn't want a specific plan. He wants every possible option available to him at all times."
When you're constantly putting pressure on yourself to stay prepared and deliver results, you become the person people come to when they can't see a way through the situation. It becomes your job to snatch victory from the jaws of defeat. If you are a cleaner, this doesn't intimidate you. You understand this pressure, and you stay ready to do what you see needs to be done. 
Few people have the ability to adapt on the fly and find solutions to problems that come out of nowhere. To be truly great, you have to start to rely on pure instinct. You've mastered your craft, you have seen hundreds of high-pressure situations. A cleaner trusts his instincts and acts while others are overwhelmed by stress.
That is one dangerous competitor. When the plan fails, when he backs against the wall, his instinct immediately takes over. He is confident in his abilities. He knows he'll figure it out. He has seen it all before. Good luck getting one over on someone like that. 
YOU DON'T COMPETE WITH ANYONE, YOU FIND YOUR OPPONENTS WEAKNESS AND YOU ATTACK
"A cooler does a good job and waits for a pat on the back. A closer does a good job and pats himself on the back. A cleaner just does a good job. That's his job."
When you're the guy at the top, it's on you to pull everyone else up there with you or everything you've built will come crashing down. It's not easy for a cleaner who demands absolute excellence of himself, with zero tolerance for weakness. 
As a cleaner do you dumb yourself down and pat everyone else on the back so that they can all feel good? Or do you stand alone, outperform everyone and set a new standard for other people to follow.
When you fit in and work at the level people generally expect, life is comfortable because no one expects anything wild from you. But when you're the guy who amazes and outperforms and is always the man to beat, suddenly there's a serious weight on your shoulders. That pressure is enough to put a lot of people off ever really excelling themselves. 
YOU MAKE DECISIONS, NOT SUGGESTIONS; YOU KNOW THE ANSWER WHILE EVERYONE ELSE IS STILL ASKING QUESTIONS
"Most people dont make decisions. They make suggestions, and then wait to see what everyone else thinks"
A cleaner makes decisions because there's no way in the world that he's going to let anyone else make his decisions for him. He might ask your opinion, but ultimately he is 100% going to follow his instincts.
You can waste so much time considering every possible outcome from every possible point of view. On one hand, but on the other hand, but on the other hand- There is no limit to the amount of time that can be wasted. 
There is no positive or negative. There are no problems. There is only a situation, your response, and the outcome. That's it. That's all there ever is. Stop overcomplicating and overanalysing. Dont think. Trust your instincts. Do do do do do.
Anyone really succeeding in this world is making all kinds of mistakes. Left-right and centre. Don't worry about mistakes. Have a great idea? Make a plan, do your best to figure out the best way to make it work, and then throw yourself into it. Commit fully. Don't dip your toe in. Let your failures be your feedback.
Check out Tony Robbins advice about the power of decisions:
YOU DON'T HAVE TO LOVE THE WORK, BUT YOU'RE ADDICTED TO THE RESULTS
"A cooler makes you wish you paid him less. A closer asks how much and then decide how hard he'll work. A cleaner doesn't think about the money. He just does the work and knows you'll be grateful for the privilege of paying him"
Being great is about being obsessed with winning. With growth. It's about finding a lane in life that calls you and pushing yourself in that direction day in and day out with 100% commitment. It's a brutal existence. 
No one really enjoys 100% of the work they put in. And if you are going to get anywhere near the top of your field, you will have to work through illness. Exhaustion. Through continuous pressure and against the advice of most sensible people. Not much about that is very fun or enjoyable. 
But to be relentless is to crave that end result so bad, that victory, that you are willing to do what has to be done to make it happen. Emotions and feelings aside. It's a deeper calling. 
You should make sure you are passionate about your work, and you will always excel in areas where you are naturally talented. But when you're having a rough day or week or month, or you just want to sleep, you probably don't need to give up on the dream and find something else to do with yourself. You probably need to go even harder and learn to push beyond your previous level of comfort. 
Check out Relentless on Amazon
YOU'D RATHER BE FEARED THAN LIKED
"A cooler keeps his opinions to himself. A closer says what he thinks, but only behind your back. A cleaner says what he thinks straight to your face, whether you like it or not"
A true cleaner isn't the type to worry about what people will do in competition. He is the type to quietly execute, making his competition worry. He fully owns the situation. He shows little emotion and rarely gets upset because he knows that his actions will say everything that needs to be said.
If you are a cooler, you are liked. 
If you are a closer, you are respected.
If you are a cleaner, you are feared. And then respected, for doing exactly what it was that everyone feared you would do.
The loudest guy in the room is usually the most to prove. But a cleaner stays quiet, carrying himself with confidence. His mind is on the end result. 
YOU TRUST VERY FEW PEOPLE, AND THOSE YOU TRUST BETTER NEVER LET YOU DOWN
The more success a person gets, the smaller their circles get.
We've spoken a lot about trusting your instincts to make decisions. But a big part of that is also knowing exactly who you can trust because no 1 man has all the answers. You will need to bring a few people into your inner circle if you will really reach your full potential. 
You have to be around people, 1 way or another, who will operate and help you operate at that level of demanding excellence. This is an incredibly difficult dynamic to achieve, for anyone pushing themselves beyond what is generally accepted. 
Trusting others can often feel like giving up control, which feels incredibly painful for any cleaner. But of course, you cannot really achieve anything without a small group of people that you can rely on.
YOU DON'T RECOGNISE FAILURE, YOU KNOW THERE'S MORE THAN ONE WAY TO GET WHAT YOU WANT
Only you can decide, what is a failure. When you realise that there's more than one way to get what you want, when things dont go as planned, you dont stop. You just find a solution and it doesn't slow you down. It is relentless.
A cleaner is done when he says he's done, not when you say he's done. When a cleaner "fails", What he sees is an opportunity to come back from a seemingly impossible situation. 
"Failure is what happens when you decide you've failed. Until then, you are always looking for ways to get where you want to be. Success and failure are 100% mental"
In this chapter, Grover tells plenty of stories about a number of great athletes and how they dealt with so-called "failures". 
YOU DON'T CELEBRATE YOUR ACHIEVEMENTS BECAUSE YOU ALWAYS WANT MORE
"A cooler is first to arrive at the celebration and last to leave. A closer will make an appearance, then go out with his own crew. A cleaner just wants to get back to work."
A true cleaner is at his lowest, soon after he is at his highest. For 5 minutes, after he has achieved his goal, he is completely exhilarated. He is "enough". But as soon as he feels that feeling, it is already starting to fade. He needs more. He will almost immediately be thinking about the next kill. It is absolutely relentless.
People will tell him he's done a great job, and he knows it's true. But really their approval does little for him because the standards that he sets for himself are already so much higher than what other people expect of him. 
Winning, ultimately, is an addiction. It is a rush like nothing else. To truly be a cleaner, you will go after that sensation at the expense of anything else. There is never a "good enough". You want to beat your own potential. Whatever the outcome, you keep pushing for more because you refuse to accept that you have some sort of limit on your potential.
Enjoyed this article? Check out some of our best
What does it take to become a successful chef?
Winning by Tim Grover (Book Review and Summary)