7 Real Rags to Riches stories from the UK
Everyone struggles to find motivation sometimes. We all face seemingly impossible situations at some point, and chasing your dreams can often feel brutal. 
In those moments of struggle, it can be helpful to hear of how other people have overcome their troubles and self-doubt to achieve massive success and fortune. This article will take a closer look at some of these "rags to riches" stories. 
We have compiled a list of 7 British people, who came from disadvantaged backgrounds to achieve extraordinary wealth and success in their fields. If these people can go from rags to riches, maybe you can overcome the trials that you face in your own life!
Heartwarming UK success Stories
Jo Malone (Fragrance Entrepreneur)
Bernie Ecclestone (Formula 1 founder)
Michelle Mone (Improved bra design)
Hilary Devey (Made distribution more efficient)
Mark Burnett (television producer)
Duncan Banatyne (Ice cream van to health club chain)
Mark Dixon (Provided a new approach to office space rental)
Jo Malone
Money was tight in Jo Malone's house growing up. Her mother was a beautician, and her father was an artist. Jo helped her mother at work from a young age, making fragrances and face treatments. Her dyslexia meant that she struggled her way through school. This was until age 13, when her life took a turn.
Her father walked out on the family, and her mother was under enormous stress to support her daughters. She suffered from a mental breakdown, and so Jo dropped out of school to support her mother and sister. 
When her mother recovered, Jo started working in a few shops including a florist. She realized that she had an incredible sense of smell, as she could tell just by smelling flowers how long they had been kept in the fridge. 
Malone is a woman who was forged by struggle and pressure. She inherited 30 thousand pounds worth of debt from her mothers failing business, and so went door to door selling the treatments. Jo and her husband Gary converted their studio flat into a clinic, where Jo would treat clients during the day and the pair would prepare treatments late into the night. 
When they eventually decided to open a shop, they struggled to keep up with demand. They committed fully to the business which sold their fragrances, facial treatments and bath oils, which generated a million dollars in revenue within 18 months. 
From there it was rapid growth. They pushed and pushed until eventually Malone sold her company to Estee Lauder in 1999. Malone remained as creative director until 2003, when Jo was Tragically given 9 months to live due to breast cancer.
Jo fought the cancer hard- she was one of the first women in the UK to have chemotherapy every 5 days for a whole year. The treatment worked. She initially lost her sense of smell, due to the sheer intensity of the medical treatment. 
"All I could taste was metal. All I could smell was aluminum"
Slowly but surely, Malone's senses were restored until she was fully recovered. After a 5 year non compete, Malone started the company Jo Loves, which she continues to elevate to this day.
In researching for this article, I came across Jo Malone's interview for the Oxford Union. I found it deeply inspiring and uplifting! Check it out below:
Read also: Too cheap for therapy? Read these books!
Bernie Ecclestone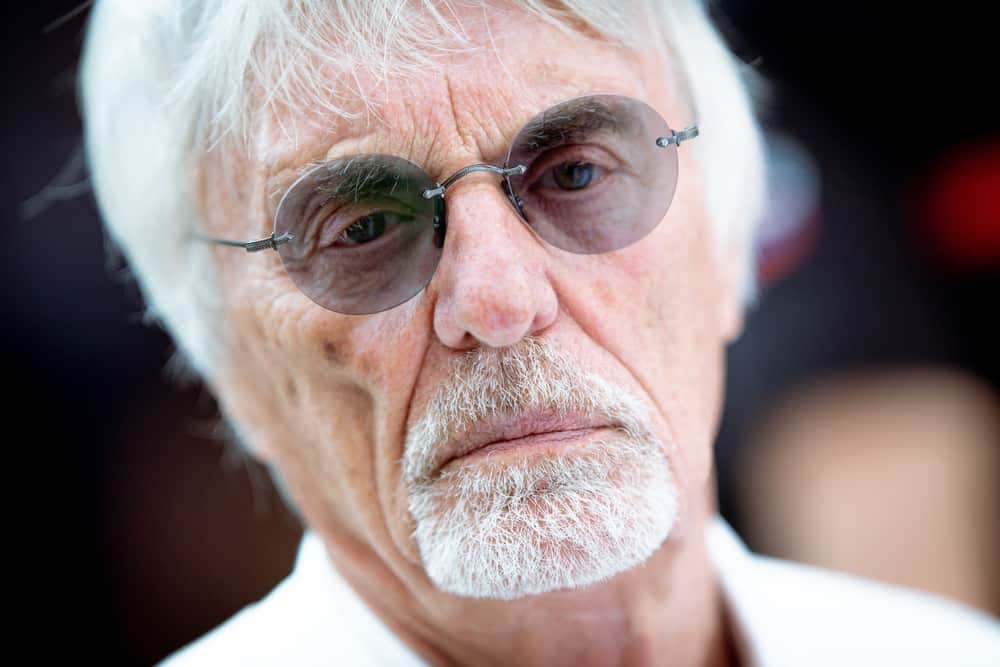 Born in Suffolk on 28 October 1930, Bernie Ecclestone grew up in Bexleyheath in South East London. The son of a fisherman, Ecclestone had a passion for motorcycles and began trading motorcycle parts after the second world war. 
No surprise to anyone, Bernie Ecclestone's early life can be summarized by two key points: he loved cars and racing, and he was a gifted businessman. Ecclestone raced regularly at Brands Hatch with mixed success until a crash with Bill Whitehouse encouraged Ecclestone to retire his Formula 3 Cooper MKV.
Business-wise, Ecclestone Turned his hand to a number of ventures. He ran a Motorcycle dealership and a weekend car auction, and he later had success in real estate and loan financing. 
Between the 50s and the '70s, Ecclestone was heavily involved in the racing world. He was a manager, a driver, and even a team owner. He took a break from the sport in 1958 after his friend and driver Stuart Lewis-Evans was killed when his engine exploded during a race. 
Ecclestone played a key role in forming the Formula One Constructors Association in 1974. He was behind making Formula One the global brand it is today. Some of Ecclestone's most notable work was in negotiating the television rights for the sport of Motor racing. (Ecclestone's business prowess is detailed in the book The Power Brokers: The Battle For F1's Billions). 
Today, Ecclestone has a net worth of around $3.3 billion. He actually turned down a knighthood from the queen in the early 2000s, stating that he did not feel he deserved it. 
Michelle Mone OBE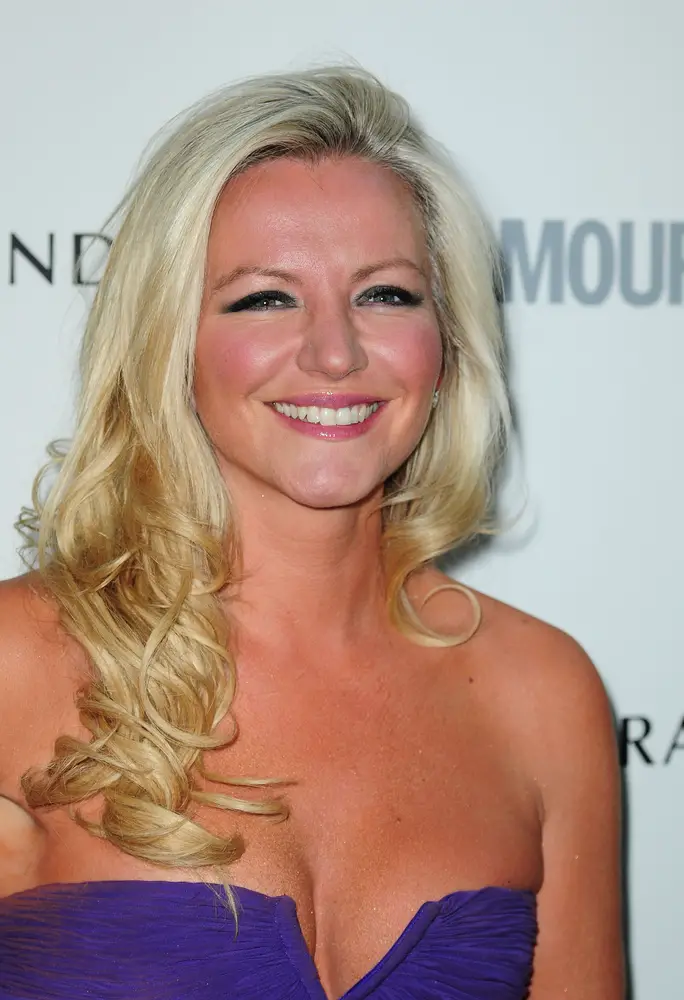 Michelle Mone was born in the East End of Glasgow in 1971. She left school at 15 and briefly pursued a career in modeling, which came to a halt when she became pregnant with her first child aged 18. 
By the time Michelle was 23, she had 2 kids and was married to her childhood sweetheart. Whilst working as a sales rep for a bra company, Michelle saw opportunity as she was unimpressed with the product and in 1996, launched MJM international with her husband.
Michelle launched the Ultimo lingerie line in 1999, which was responsible for the bulk of her initial success. The bra was an original design designed to enhance cleavage and comfort, and was a huge global success. 
Mone has since had mixed success with her business endeavors, but there is no denying her impressive resolve and drive for success. In 2017, she and her husband Doug Barrowman launched a real estate project in dubai where you can buy an apartment using cryptocurrency. 
She has also been awarded an honorary doctorate, an OBE and a place in the house of lords. She sets a brilliant example aspiring for business success from humble beginnings.
Hilary Devey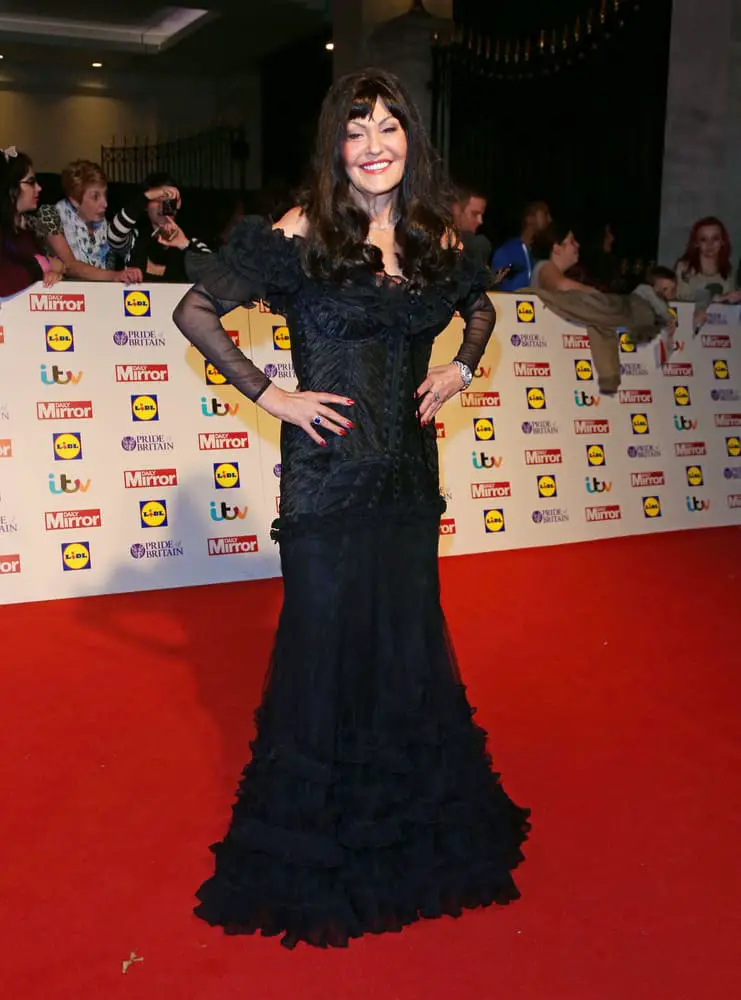 Hilary Devey's life story is truly remarkable. Born in Bolton, Lancashire, Devey experienced bailiffs removing furniture and appliances from her family home after her father's heating business went bankrupt. 
She left school at 16, and had various jobs including the women's air force, and also in various sales and marketing roles.
When working as a marketing consultant for the haulage industry, she spotted the opportunity to create a delivery company that could distribute goods far more efficiently. Because she couldn't get financing from the bank, she sold her house and her car to raise the money to launch her business. 
Pall-Ex was born, and it would grow to become one of the largest freight companies in europe. It continues to hold this status today.
As for Hilary, she has turned her hand to numerous other businesses including property development and television production. She is now one of the richest women in the UK, and her story serves as an inspiration to all who dream of achieving great things. Her rags to riches tale is a sight to behold.
Mark Burnett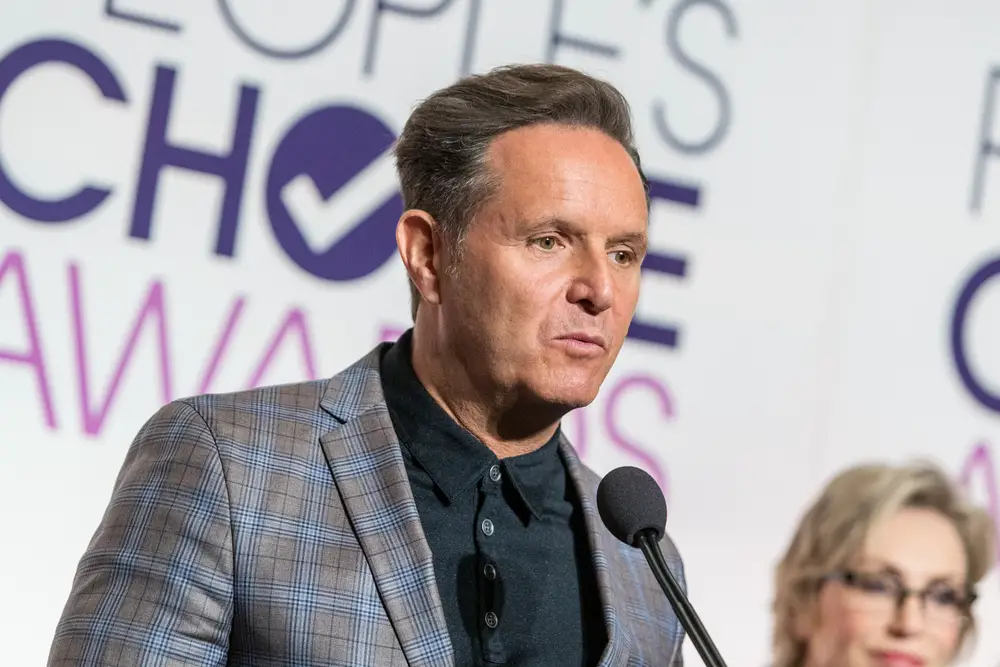 Mark Burnett was born in Dagenham, Essex. His parents both worked for the Ford Motor Company. At age 17, Burnett left school to join the army. He enlisted in the parachute regiment, and saw action in Northern Ireland and in the Falklands. He left the army in 1982, and emigrated to the United States.
Through a friend of his, Burnett had the opportunity to be a live-in nanny for the Jaeger family in Beverly Hills. Although he had no experience, he got the job. 
After being a nanny for a couple of years, Mark found himself in insurance before he started selling T-shirts on venice beach.
Burnett and some friends of his went to France to complete the "Raid Gauloises", a team adventure competition. Burnett saw that no similar events existed in the United States. He bought the rights, and launched Eco-Challenge. Eco-challenge aired on television, which was Burnetts start in TV production.
Burnett has since produced a string of successful TV content. He has produced over 3200 hours of TV airtime, which regularly repeats in over 70 countries. You can see where he makes his money!
Chairman of MGM television, Burnett is today worth an estimated half a billion dollars. He cast Donald Trump when he produced the apprentice, and as a result has been credited partially with Trump's public image and presidential success. 
In 2004 Burnett was named in the top 100 most influential people list. His success from humble beginnings is really something!
Duncan Bannatyne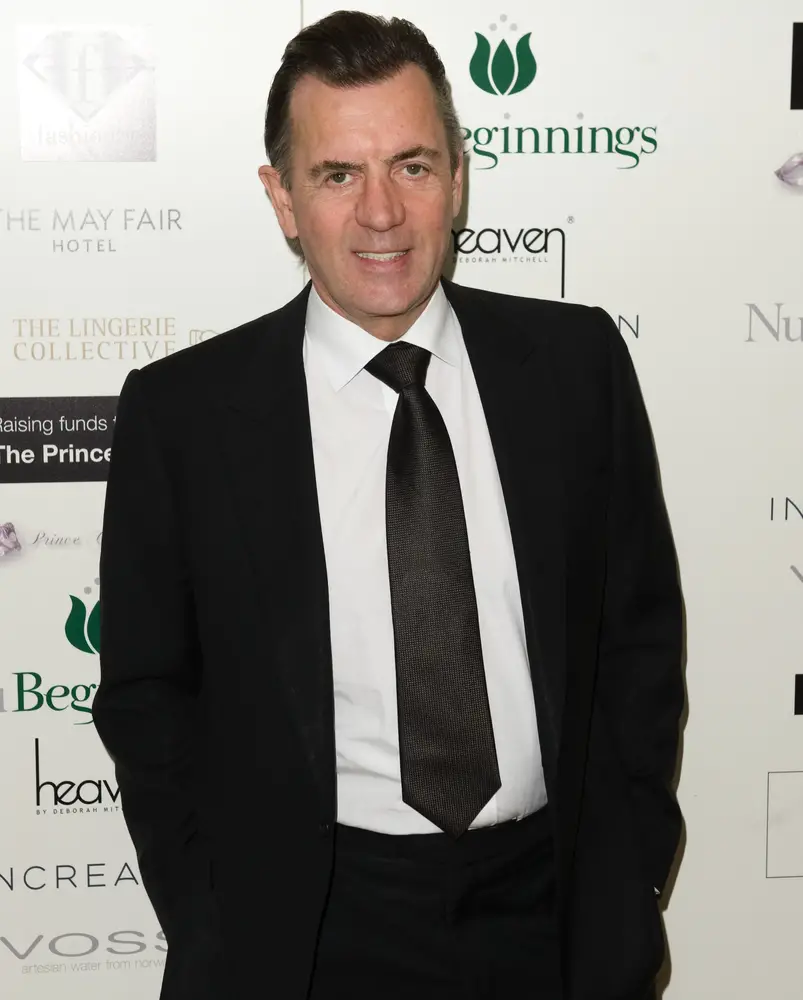 Duncan Bannatyne was born in Dalmuir in Scotland, and as a child, he and his parents shared one room in a large house owned by other families. Most of his friends in school-owned a bicycle, and so he was determined to earn enough money to buy one for himself. The desire for a bike drove Bannatynes' first steps in business. 
Although clearly bright, Bannatyne did not enjoy school and left at 15 with no qualifications. The young man signed up for 12 years in the Navy as a junior second class engineering mechanic. He was dishonorably discharged from the Navy aged 19, for throwing an officer off a jetty. Bannatyne later recalled that he did this partly to get out of the navy, and partly as a dare. He served 9 months in Colchester Military Detention Center for the incident. 
Bannatyne was job to job right the way through his 20s. He was relatively poor and did not have a bank account until he was 30. He found his first business success selling ice cream out of an ice cream van he purchased for £450. He quickly expanded his business by buying more and more vans, and he eventually sold the business for £28,000.
He used this money to found a nursing home business. He grew this business until 1997 when he sold it for £26 million. He also invested heavily in a children's learning company, which he went on to sell for £12 million. 
Today, Duncan Bannatyne OBE has an estimated net worth of over £450 million. He has businesses in the fitness, hotel and property industries. He has also written numerous books and has funded countless charitable causes. 
Mark Dixon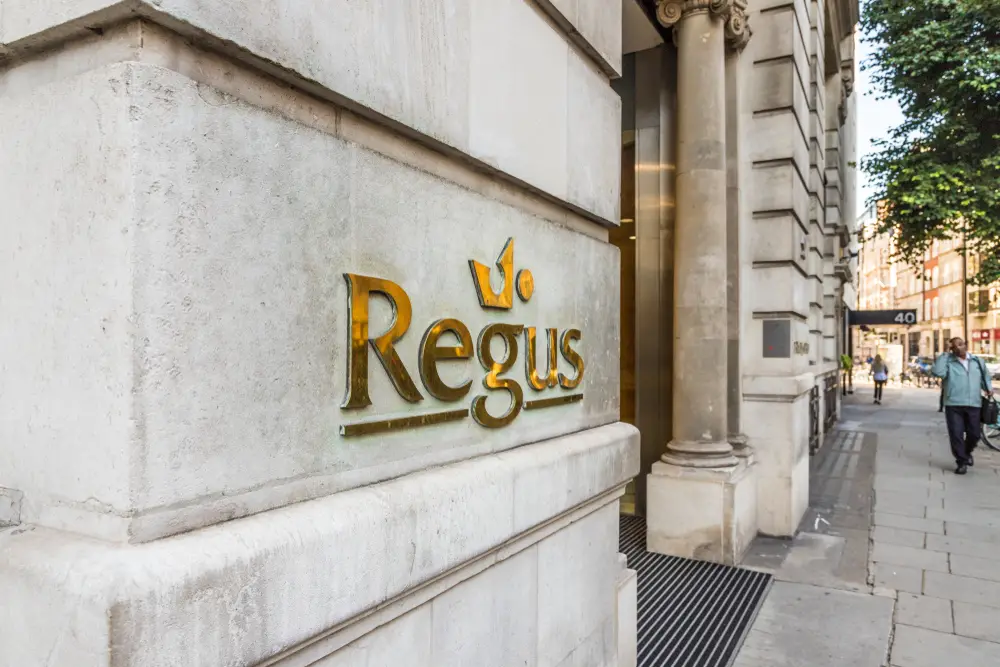 Born in 1959 in Essex, Dixon's dad also worked for the Ford Motor Company (Must be something in the water!) Mark Dixon left school at the age of 16 and was clearly born to be an entrepreneur.
He noticed that the gardens on his housing estate were poorly nourished. So his first enterprise was selling peat door to door, using a wheelbarrow as transport.
He then started a dial-a-snack enterprise, making and delivering sandwiches on his bike. Shortly after this phase of his life he traveled the world, working in various left field Jobs like mining and farming and selling encyclopedias in Asia and australia. 
Upon returning to the uk Dixon built up a fleet of burger vans, and went on to set up the bread roll company. He started this business as he noticed it was always difficult to consistently supply his vans.
In 1989, at the age of 30, Dixon returned to the UK from Belgium with a new business idea – he would provide office space for rent.
The vision came to him after he noticed European businessmen working and meeting in small cafe's. This was a novel concept at the time and would later make him very rich.
With only a few pounds in his pocket, Dixon rented an old warehouse in Sheffield and advertised his services. His gamble paid off, and he had more than 100 tenants within six months. 
Dixon's company (Regus) continued to grow rapidly and soon became the world's largest office space provider. As a man Dixon is known for his conservatism and humility- he still often flies economy, and his company's growth can be described as consistent over years. His net worth in 2021 was $1.47 billion.
Bottom Line
I hope you are driven to take action in your own life by inspiring people like this.
I know I am.
The whole message of stories like these, to my mind, can be summed up with a quote that I read from Bill Gates. 
"If You're Born Poor,It is not your mistake, but if you die poor,it is your mistake"
Enjoyed this article? Check out some of our others:
10 Best Books To Read For Personality Development
How To Move Out With No Money- 7 Step Blueprint