11 Best Movies About Overcoming Failure And Kicking A**
Life is not easy.
And sometimes it can be difficult to see the light, especially when faced with failure.
However, movies show us that failure is inevitable. If you want something in life, failure is part of the process.
It's not all smooth sailing on the road to success.
If you're struggling with failure in your life, check out the movies below. Some of the movies are fictional, whereas others are based on true stories.
11 Best Movies About Overcoming Failure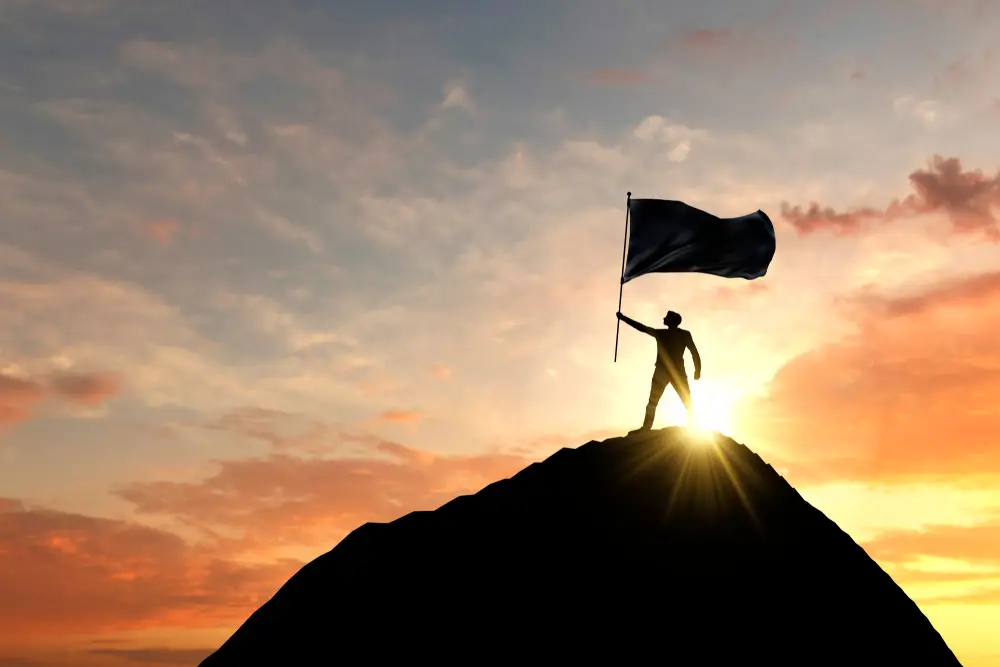 The Dawn Wall (Best for adventure)
The Pursuit of Happiness (Best for family)
Stronger (Best for unexpected tragedy)
Breaking Bad (Best for squeezing everything out of life)
Unbroken (Best for standing strong in the face of evil)
Southpaw (Best for getting back on track)
The Shall Not Grow Old (Best for putting your problems into perspective)
The Bucket List (The most uplifting movie on the list)
Power (Best for building an empire)
Rocky (Best for underdogs)
1. The Dawn Wall
The Dawn Wall tells the story of two climbers, Tommy Caldwell and Kevin Joergeson, as they attempt to climb the Dawn Wall of El Capitan in Yosemite National Park.
This is a truly remarkable film that captures the determination and perseverance of these two men as they strive to achieve their dream.
Caldwell and Jorgeson's journey is not without its challenges, and the film does an excellent job of capturing both the beauty and danger of climbing.
The Dawn Wall is an imposing sight, and it's clear that reaching the top will require courage, strength, and skill.
The Dawn Wall is an inspirational film that will leave you feeling inspired and motivated. It's a must-see for anybody who wants to overcome failure in life.
Favorite Quote:
"I think everybody has their own secret dawn wall to complete one day, and maybe they can put this project in their own context."

Kevin Joergeson
2. The Pursuit Of Happiness
If you're looking for a feel-good movie that will inspire you to pursue your dreams, then I highly recommend "The Pursuit of Happiness."
Will Smith gives an excellent performance as Chris Gardner, and the story is truly inspiring.
You follow Chris and his young son as they hit rock bottom. From divorce to becoming homeless, this movie keeps you engaged to the very end.
I like this movie because Chris Gardner never gave up. Even when the unthinkable happens, he continues pushing forward.
It's crazy the lengths people can push themselves when in pain, right!?
Favorite Quote:
"You got a dream… You gotta protect it. People can't do somethin' themselves, they wanna tell you you can't do it. If you want something, go get it. Period."

Chris Gardner
3. Stronger
I was so skeptical about the movie "stronger." I thought it would be a cheesy, cliche Hollywood story where everyone is perfect and nothing goes wrong.
But to my surprise, this movie tells the true story of Jeff Bauman's life after losing his legs in the Boston Marathon bombing.
It doesn't sugarcoat any of Jeff's struggles with learning how to walk again or getting out of bed each morning, but at the same time, it never makes you feel sorry for him.
Instead, this film shows Jeff as an inspirational figure who has found strength in himself that he didn't even know existed.
When I look at my own life, the most inspiring times are when I'm going through pain.
Of course, what happened to Jeff Bauman is terrible. However, sometimes the most traumatic times reveal what we're made of.
It's difficult to know yourself when you're living an unfulfilling life doing something you hate.
Favorite Quote:
"It seemed so trivial at the time, like the most ordinary thing in the world. I guess that's usually how it is before bad luck, or random chance, changes your life."

Jeff Bauman
4. Breaking Bad
Breaking Bad is one of the most intense and well-made shows I've ever seen. The acting is phenomenal, and the plot is so cleverly constructed that I never knew what was going to happen next.
If you're looking for an edge-of-your-seat thriller, then Breaking Bad is definitely the show for you.
But more than that, it's a TV series with failure, adversity, and constant challenges.
The main character is Walter White. He is a university professor who has just been diagnosed with lung cancer.
Rather than drifting through life as he had been, he becomes a drug lord. Oh, and did I mention his best friend is in the DEA!?
Even though what Walter White did was wrong, he followed his heart and faced challenges along the way.
The thing I took away from Breaking Bad is that when faced with death, fear evaporates. Everything you ever avoided comes to the surface, leaving you with a simple choice.
To give your dream one last chance? Or not?
But why wait until close to death to chase dreams? Do it now!
Favorite Quote:
"I Have Spent My Whole Life Scared, Frightened Of Things That Could Happen, Might Happen, Might Not Happen, 50 Years I Spent Like That. Finding Myself Awake At Three In The Morning. But You Know What? Ever Since My Diagnosis, I Sleep Just Fine. What I Came To Realize Is That Fear, That's The Worst Of It. That's The Real Enemy. So, Get Up, Get Out In The Real World And You Kick That Bastard As Hard You Can Right In The Teeth."

Walter White
5. Unbroken
The movie "Unbroken" is about the story of Louis Zamperini, a man who was selected to participate in the Olympic games but was later drafted into World War II.
After failing his mission, being shot down over the Pacific Ocean, and spending 47 days adrift on a raft, he is captured by the Japanese and sent to a prisoner-of-war camp.
Louis goes through trials and tribulations that push him to the edge. Starvation, beatings, and hard manual labor – to name a few.
While his body deteriorates, his mind never breaks. No matter the obstacles he faces, he never gives up.
And guess what? It's based on a true story!
I can still remember the final scene. The first time I saw this, I actually cried. Check it out:
Favorite Quote:
"When Louie was in his sixties, he was still climbing Cahuenga Peak every week and running a mile in under six minutes. In his seventies, he discovered skateboarding. At eighty-five, he returned to Kwajalein on a project, ultimately unsuccessful,"
6. Southpaw
Southpaw is a boxing movie that follows Billy "The Great" Hope. In the beginning, he has everything going for him.
A beautiful wife and daughter with a bright future.
He became the heavyweight champion of the world.
But when tragedy strikes, his life falls apart and it's up to him to pick himself back up again.
This move teaches you that you can overcome obstacles and failure. You'll also learn to keep pushing through no matter what. There are scenes where Billy Hope is losing a fight.
However, willpower allows him to turn things around, even when his back is against the ropes.
Literally!
Favorite Quote:
"The more you get hit, the harder you fight."

Billy Hope
7. They Shall Not Grow Old
"They Shall Not Grow Old" is an amazing documentary that takes a look at World War I from the perspective of those who fought in it.
Using footage from the time period and modern technology, the film brings to life the experiences of those who fought and died in one of the deadliest wars in history.
It's a powerful and moving film that is definitely worth watching.
Watching this movie puts things into perspective. When you see what WW1 soldiers had to go through, your own failures seem minuscule in comparison.
Favorite Quote:
"Arriving in the trenches was like an adventure. Like camping, but with a little danger to make it sporting."

Military veteran
8. The Bucket List
The Bucket List is a heartwarming and life-affirming movie about two men who discover they are dying and decide to make the most of their last few months together by traveling the world and doing everything they ever wanted to do.
Jack Nicholson and Morgan Freeman deliver stellar performances as the bickering but ultimately close friends, and the supporting cast is just as good.
The Bucket List will make you laugh, cry, and everything in between, and is an excellent film for all audiences.
Similar to Breaking Bad, it also highlights how all fears disappear when death is close.
Favorite Quote:
"You measure yourself by the people who measure themselves by you."

Carter
9. Power
The TV show "Power" tells the story of James St. Patrick, owner of a popular New York City nightclub called Truth.
He owes the wrong people money, so he has to stay on their good side. But he's also trying to change his life for his kids.
What I love about this series was that it didn't take any time at all before they threw you headfirst into action-packed scenes!
The acting was phenomenal and there are some great twists that keep you coming back!
You don't have to watch too many episodes before you're hooked on this show!
Throughout the show, there are many instances where James is faced with failure. One that stood out the most happens in season 1.
Without giving away too much, somebody overdosed in his nightclub. This caused it to be shut down and new management was brought in.
That doesn't stop James from pushing forward and regaining control of what's his, though.
Favorite Quote:
"When you want that top spot, you're willing to do anything to get it."

Tommy Egan
10. Rocky
Rocky Balboa is an inspiring character. He's a man with nothing going for him, but he never gives up and eventually achieves his goal of becoming a champion boxer.
Even when Rocky loses, he takes it as a learning experience to train harder and come back stronger the next time.
Rocky's story is one that all people can relate to on some level because we have all experienced setbacks at some point in our lives – whether it be losing someone close to us, not being able to provide for our families, or going through heartbreak.
However, here's what makes Rocky such an important role model…
He shows us how no matter how many times life knocks you down – if you always get back up, you can achieve anything you put your mind to.
He's never satisfied with second place and continues to push himself harder.
Favorite Quote:
"Going in one more round when you don't think you can. That's what makes all the difference in your life."

Rocky
Read also: Relentless by Tim Grover (book review and summary)
11. Shawshank Redemption
The Shawshank Redemption is a 1994 drama film written and directed by Frank Darabont.
It tells the story of Andy Dufresne, a banker who is sentenced to life imprisonment for the murder of his wife and her lover despite his claims of innocence.
The film follows Andy's time in prison, where he befriends Ellis "Red" Redding, and finds himself protected by the guards after the warden begins using him in his money laundering schemes.
Andy slowly adapts to life in prison, eventually becoming the manager of the prison library.
After two decades in prison, Andy is finally released, only to find that his friend Red has been paroled years earlier. The two men reunite and find that they have much in common despite the different paths their lives had taken.
The film was nominated for seven Academy Awards and won two, including Best Adapted Screenplay for Darabont. It has since been recognized by critics as one of the greatest movies ever made.
The Shawshank Redemption provides great insight into overcoming failure and making the most out of every opportunity given to you.
After I finished the movie, I learned that to overcome failure, you need hope. Without it, you'll never be able to pick yourself up from the ashes.
Favorite Quote:
"Hope is a good thing, maybe the best of things. And good things never die."

Ellis Redding
Conclusion
If you want to achieve greatness in life, you need to take failure on the chin.
It's bound to happen – there's nothing you can do to prevent it.
Train your mind to accept it and you'll go far. The movies and documentaries above will light the spark, but you still need to put in the work.
Enjoyed this article? Check out some of our others:
9 People Who Stood Up For What They Believed In